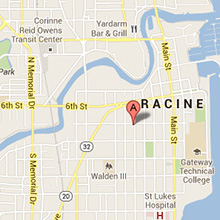 View Larger Map
Visit Us!
MISSION STATEMENT:
It is the mission of Cops 'N Kids Reading Center to enable and empower all children to strive toward the fundamental successes in life - through recognition for the importance of reading.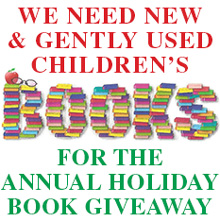 2016-17 School Year Registration


---

We are now accepting applications for the 2016-17 school year. Our program starts Sept. 19, 2016. Our schedule follows R.U.S.D. If they have school, we have school. If they are off, we are off.
Fall, Winter and Spring Hours of Operation:
4:00 - 6:00 p.m.
Attendance Days by Age Group:
Monday - 3, 4 and 5 years by September 1st (& Potty trained)
Tuesday - First and Second Grade
Wednesday - Third and Fourth Grade
Thursday - Fifth and Sixth Grade


Click Here to Download an Enrollment Form in MS Word.
Click Here to Download an Enrollment Form pdf.


Annual Book Giveaway - 2016 TBD





---

Saturday, December 19th, 2015
Festival Hall
5 Fifth Street, Racine WI
9am - 11am

Click Here for a pdf flyer.



Free book giveaway is open to ALL CHILDREN regardless of income. Everyone is welcome. Children can choose their favorite books, gift wrap books and have a picture taken with Santa Claus, courtesy of Walgreens.

Special guests include the Racine Police Dept., the Racine County Sheriff's Office, the Racine Fire Dept. and the FBI to autograph your books if you like.

New and gently used children's books can be dropped off at CNK. Please call first. The contact person for the event, volunteering, participating and questions is Becky St. Martin, 262-939-0107, bstmartin@cops-n-kids.org.

Here are photos from the previous Annual Book Giveaway. Click on photo for larger view.
More CNK Events

Click on photo for larger view.




---

Racine's own NBA Player, Caron Butler reading to children at CNK with Miss Julia

CNK Community Garden program

Former Green Bay Packer Wide Receiver, Donald Driver reading to children at CNK

Miss Julia reading to the children at CNK
Home | Events | Community | Curriculum | Donate | Volunteer | History | Founder | Contact Us